Graphic Design | Copywriting | Branding
Helping The Modern Entrepreneur Define Their Brand And Show Their Worth.
Designs that win the attention of your prospective customers.
Graphic Design | Copywriting | Branding
Helping The Modern Entrepreneur Define Their Brand And Show Their Worth.
Designs that win the attention of your prospective customers.
Graphics get you noticed. Great design makes you unforgettable.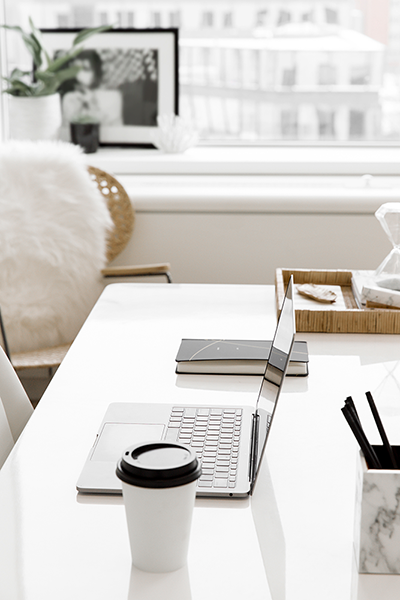 PowerPoint Presentations & Proposals
Stationery + Business Cards
Website Design (WordPress)
results of a brand done right
This is just for starters
# 1
Customer Recognition
allows customers to consider your company when looking for a specific service or product. Consumers are more likely to choose a brand that's familiar over something unfamiliar.
---
#2
Loyalty
comes naturally as your brand communicates its shared values through positive emotional connection, a great brand experience, and perceived value. Loyalty also transfers to future generations.
---
#3
Competitive edge
helps consumers differentiate you from your competitors. This distinction, over time, elevates your brand to compete with other well-known brands.
---
#4
Minimized price sensitivity
gives you the ability to raise prices. Because your customers see you as great, they want what you're offering no matter the cost.
---
#5
Introduction of new products
is easier when you have a loyal brand following. Customers will often be interested in your new products and anticipate new releases.
"We appreciate the time taken to understand our business and our purpose, which certainly led to a better end-product. You were incredibly open to suggestions and did not force any preset designs. I am glad we decided to work with you. Your expertise and experience helped us land a logo, color scheme, and website format that we want to convey to our clients. It's professional and clean."
— Michael Bailey, Socium Power
"You were a breath of fresh air for me and my new business! I absolutely love my website, a 100 percent upgrade from my previous one. You are a polished professional with a wonderful eye for design, who listens and gives great feedback. Without a doubt, your branding expertise set my business in the right direction. I'd hire you again in a second!"
— Stacy Julien, Fit Life Squad
"Bailey is our go-to graphic design consultant for all things events. From web graphics to signage to creative event concepts, Bailey never fails to impress us with her attention to detail and commitment to quality work. Our clients always love the results, and we always feel confident that everything will look great. We've even brought her on board to help with some of our events, including the recent NCSC 2022! Not to mention, she's a blast to work with and has become a good friend of ours. We're so thankful to have her working with our team!"
— Erin Leonard, Erin Leonard Events
"Thank you so much for introducing me to Bailey! I had a last-minute design need for some handouts for our conference, and our entire design team was strapped. I called you in a pinch, you recommended Bailey, and with very little direction and guidance I got not only what I needed, but she knocked it out of the park. It was better than I expected. She made great decisions, and I was blown away by my final product."
— Angela Christophe, National Charter Schools Conference
.
We will have an in-depth session about your brand's target customer, mission, goals, and personality to determine the creative direction and brand messaging.
.
Based on your brand's requirements, I will develop your brand's avatar and brand story and submit them to you for review.
.
After final revisions, I will submit your documents to reference when creating marking and promotional campaigns.
DON'T

Fall for the BS!
(And I don't mean my initials. LOL!)
—
By BS I'm talking about when clients come to me looking for a shiny new logo or website, thinking this will make them stand out and convert to more sales. Man I hate to break it to you, but it ain't enough.
True, it's important for your brand to look good, BUT IT ISN'T just about colors and shapes. If you think branding is only about logos, websites, packaging, etc. you are WRONG, so don't waste your money.
You gotta establish your brands foundation, the experience, the value, the feeling it conveys.
Give Me A Second!
I can show you better than I can tell you…
Let Me Show You What Makes A
Great Brand.
—
As illustrated in this image, your brand is like a house. You must start with a strong foundation if you want your house to last. Your brand's visual identity is the curb appeal, furnishings and décor that gives your house personality and piques interest.
THE MISSION: Develop an authentic and relatable brand that inspires, engage, and connects with your target audience.
THE GOAL: Show value by solving their problem to cultivate a personal connection, build trust, and turn your passion into profit.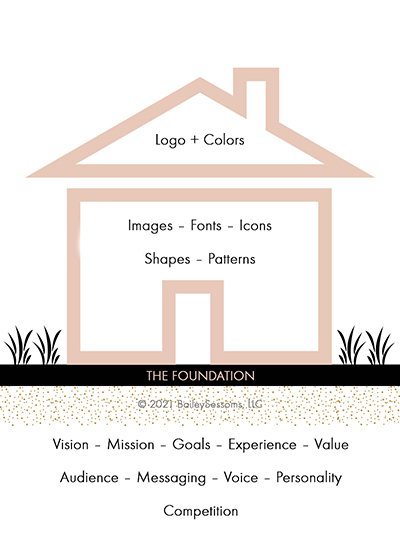 meet the founder…
Bailey Sessoms
---
Hey! I'm Bailey, don't let the young looks fool you. I'm an entrepreneur with over 20 years of "skin in the game." Now I desire to help you show up, get noticed, and thrive.
You're Still Here, Great!
We'll Work Well
Together If…
You have a sound business you are able to capitalize and monetize.
You are in need of a creative consultant to help you bring your vision to life, or offset your current design workload.
Your current brand is not supporting your goal.
You lack a clear vision, or are overwhelmed.
You work well with a team who is open to suggestions, and you respect their expertise and the process.
You are ready to level up the way you're showing up in business.
It's Time to Level Up the Way You're Showing Up in Business!
Schedule your phone consultation today.